Interviews often come with a ton of stressful elements. Aside from getting your presentation right, there's the pressure to look sharp. And as we know, looks are everything. It is said that from the first 10 seconds your interviewer may already know whether to hire you or not. No papers, no verbal exchange, just your looks.
If you are just interested in checking out the best plus size business attire you can find them on Amazon by clicking here.
With so much riding on appropriate workwear, it clearly shows how critical a component this is and therefore worth paying attention to. For plus size women, it gets even tougher. Ideally, you should aim for a clean, modest yet sophisticated wardrobe, one that communicates your personality at the same time. This however will largely be governed by the nature of the industry you apply to. Is it a corporate environment or a much casual setting? Such pointers should lead you towards the best plus size interview outfits. But even with all these guides, never compromise on comfort. After all, you will be spending quite some hours in this gear.
Are you anxious about what to wear in your upcoming interview? Well, you're in luck! I'll be delving into the specifics of how to dress for what kind of interview. Below you will find inspirational tips on how to assemble not only an office piece but chic business casual outfits too. And for those purely in the creative industry, there's more on that too! Get bonus tips on how to do your hair, makeup, and accessories as well. With less to worry about your outfit, you'll have greater confidence in taking on those tough questions! Let's get started!
What to Consider When Picking Plus Size Interview Outfits
Everyone probably has that one favorite outfit that feels so comfy to move around in but still very chic and presentable. You may get tempted to resort to a default dress, blouse, or pants for multiple job interviews, but generalizing is never the way to go. We'll get to see why in shortly.
These are some of the factors that you consider when picking out work clothing.
1. The Nature of the Industry
The fashion retail and finance world for example are worlds apart. Each field comes with unique unspoken rules and a customary way of doing things. This reflects too in how the employees dress.
It would be shocking to show up in khakis or a casual sweater in a financial firm. In fact, this might even cost you your job. The same way it would be inappropriate to dress up in complete suits say when working in a fast-food bistro. The two industries demand very different attires.
In that case, take time to research and understand what industry accepts what. If you happen to fall in the business casual or creative field, there's so much you can get away with, of course with respect to agreeable limits. But as for career women, there are likely formal, strict, guidelines to adhere to.
2. The Position
This too could vary the dynamics. Normally, the higher you climb, the less lax your outfit becomes. Few exemptions can be made specifically with more soulful industries but even so, there ought to be some noticeable difference between seniors and juniors.
This is not to qualify poor grooming when applying for entry-level either. Professionalism will amplify your success chances whereas too little effort will sell you short. Pick wisely and strike a balance.
3. Organizational Culture
Before making applications it is advisable to acquaint oneself with the in-house norms. Find out how colleagues dress and use that as a baseline to create the perfect interview look. Besides, the internet makes this so much easier!
Head over to the company's website, social media, or even employee LinkedIn profiles to get a feel of the dress culture. In some cases, the dress code could be unbending while in others, some degree of expressionism is allowed. Carefully determine what side to lean on.
4. Your Body Shape
Aside from external influences, this is another very important factor. Plus size women may weigh heavier on the scale but typically come with different body shapes, forms, each well deserving of careful treatment. It takes more than just good clothes to flatter your frame. Things like the silhouette, the cuts, and lines all add up to the final shape. And as such, every woman needs to learn how to best dress their body. For instance, a pear-shaped woman needs less bulk around the hip region so padded blazers work well in adding structure to the top.
Women with broader shoulders on the other hand need to accentuate their bottom half more, say with a tube skirt or dress. At the end of the day, what matters is balancing out your figure such that your look proportional from top to bottom.
5. Colors
Of course, this too will largely ride on the organizational culture and work industry but neither do you don't want to pass off as boring. Neutral colors the likes of black, white, grays, blues, and nudes are the safest choices- you can hardly go wrong with either one. However, a touch of bold, not too overpowering, will certainly make you stand out above fellow candidates.
Think of muted tones. Mild browns, burgundy, and brown shades add some visual oomph to your clothing. The idea is not to be too vibrant that you drive away attention from your profile, but on the other hand, a bit of dazzle could work in your favor. Just keep the color palette regulated.
Lucky for you, if your kind of potential job environment is liberal enough to accommodate denim jeans or fashion-forward sneakers, you probably will have the leeway to stretch into vivid shades such as yellow, brighter green, purple, even catchier prints. Remember, dressing allows you to best reflect your inner personality in daring ways, so whenever you get the chance, you might as well make the most out of it.
6. Weather
Climatic seasons will dictate how heavy or light you dress. Hotter days necessitate cooler outfits and vice versa. The office climate equally matters. It is safer to avoid anything that will make you sweaty or uneasy.
What Pieces Work Best for Different Job Types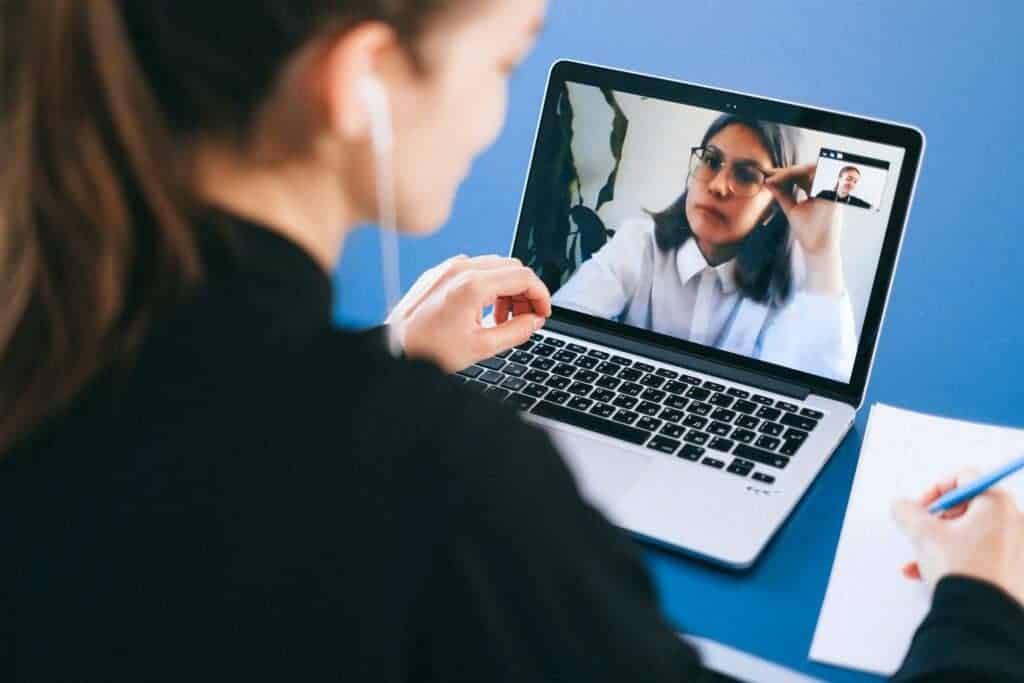 Practically it would be impossible to exhaust all the various kinds of clothing you might want to have stashed for an upcoming job offer, but at the very least the following staples will get you off to a good start. Keep in mind that you can dress up or dress down depending on the occasion, so here is a list of functional items;
Blazers versus jackets – a blazer doubles up as a versatile essential because it can go over just about any outfit. Whether it's a dressy blouse paired with a cute skirt or simply a statement dress, it gives such a clean finish. And when you want to pull a much-relaxed look, this too makes a great accessory! For non-formal jobs, you could opt to go make it edgier by going for an oversized blazer perhaps infused with a monochrome pattern, but in a world accustomed to suits, fitting versions work better. You can switch this up with a chic trench or coat. Preferably leave the cardigans and motor jackets for business casual professionals.
Pencil dresses versus shift dresses- every corporate woman needs at least one black pencil dress for work. It's a singular piece needless of much styling but most importantly, its structure adds to that feminine touch. When styled correctly, a pencil wear looks stylish without necessarily coming off as indecent. Think of layering with a cute blazer and you're good to go! Shift dresses on the other hand need not covering. They are designed to be playful and fun thus, in themselves, they are a complete look. Typically, this would suit better non-formal interview positions as opposed to very businesslike jobs.
Wide-legged pants versus crop pants- again, you might get away with a cropped suit in the corporate sphere only if you creatively blend the complementary elements, but this would be easier to pull in much chill settings. Especially in the fashion industry, this could score you high points with your potent employer. A wide-legged pant is classy. You always want to go for a crease line running down vertically in front of the pants. Complete the look with a dressy blouse and voila!
Heels versus flats- either one will work for whatever job interview, what to avoid are open-toe shoes. They dismiss the whole idea of professionalism. When it comes to selecting complementary footwear, comfort is mandatory. Stilettos may look sleek, but only resort to very high shoes if your balance is great. The last thing you want is to wobble your way into the interview room in a bid to impress the hiring team. Block and kitty heels work just as well minus the foot pains, so these should be ideal. If you're not a heel kind of girl, loafers too are a great alternative. And for those casual Fridays, feel free to throw on a good sneaker as you get into the weekend mood.
Collared shirts versus blouses- button-down shirts are timeless, the difference comes in design. Blouses are naturally flowy and airy while collared shirts are more structured. The two however make good substitutes therefore it will boil down to personal preference. Never rock a t-shirt though as this appears overly casual regardless.
Dressing Tips
i. When not sure of how to dress for an interview, dress conservatively. Better safe than sorry.
ii. Dress a notch higher than your competition. You want to make a lasting impression therefore go the extra mile. Once you get the job, you can revert to the conventional dress code.
iii. Avoid deep plunging necklines.
iv. Go for knee-length and if you rise any higher wear pantyhose.
v. Keep your shoes clean, polished and in good shape at all times.
vi. Stained and wrinkled clothing is an absolute no.
How to Choose Interview Accessories
Accessories are a small but integral part of how we dress. Being that interviews occur in new, unfamiliar spaces, it is better to tone down on decorative jewelry. Keep it simple and sleek. Go for studs, diamonds, or pearls as opposed to dangling earrings. Same thing with bracelets– do not resort to multiple shiny bangles as they could cause noisy distractions.
A watch may work best. You could opt to have the straps colored for a bit of visual appeal. Neckpieces too should not be overwhelming. It is okay to have a statement necklace as long as it blends into the outfit seamlessly.
On to bags, aim for shapely, structured handbags. Ensure the size is big enough to accommodate all your documents adequately. If this does not suffice, get a briefcase instead. It equally emanates a professional vibe.
Office bags do not always have to revolve around blacks and browns, in fact, if your workplace is constricting, this might be your chance to express your fashion sense. A red or jungle green handbag would go perfectly.
Lastly, go easy on very strong perfumes. Instead, work with more natural scents from lotions and soaps. You don't want to trigger any allergic reactions from the panelists.
Job Interview Hairstyles and Makeup
The bottom line is to keep your hair clean, tidy, and neat. Ponytails and classic buns have been an all-time favorite for quite a while but more authentic hairdos are budding into a common trait. Whatever hairstyle you choose, remember to have your hair away from your face, falling behind your shoulders. Also, whether or not to have highlights or dyes will depend on your organization.
Keep your makeup flawless. A natural look should be the go-to option. Use a foundation that resembles your skin tone and polish it off with a touch of highlight. Ensure your eyebrows, fingernails are neat and refrain from conspicuous lip colors. In other words, do not go overboard but maintain your hygiene to the required standard.
Conclusion
Plus size interview outfits vary from one business to the other. The important thing is to get acquainted with the different customs beforehand to avoid missing the mark. And while building a look, do not shy from dressing your best no matter what. Here are some good shopping leads that you can draw inspiration from. All the best!