Special occasions call for attires that can match up to the event. Particularly when the event is quite sophisticated, a formal dress code is the way to go. Plus size evening gowns fit perfectly into this puzzle by personifying both class and style. It's the cuts, silhouettes, and designer details that all add up to their unrivaled beauty.
You certainly want to look the part when you step into a white or black-tie event, and this is how to do that. Prioritize a form-fitting number. Forget about generic shapes that do little for your figure. Instead, embrace your curves and look for a gown that highlights the same. Next, focus on the lavish details. Have an element that makes your dress extraordinary. It could be the jewels, lace patterns, rosette embroidery- whatever the case, these special additions make all the difference. Finally, go for a clean finish.
Ahead are amazing evening gown inspirations that you could imitate for your net big night out. From playful designs to high-end fashion, there is something for your style and shape. Plus, get amazing styling tips for your outfit that will upgrade your look in seconds!
10 Plus Size Evening Gowns that will Leave You Feeling Damn Gorgeous!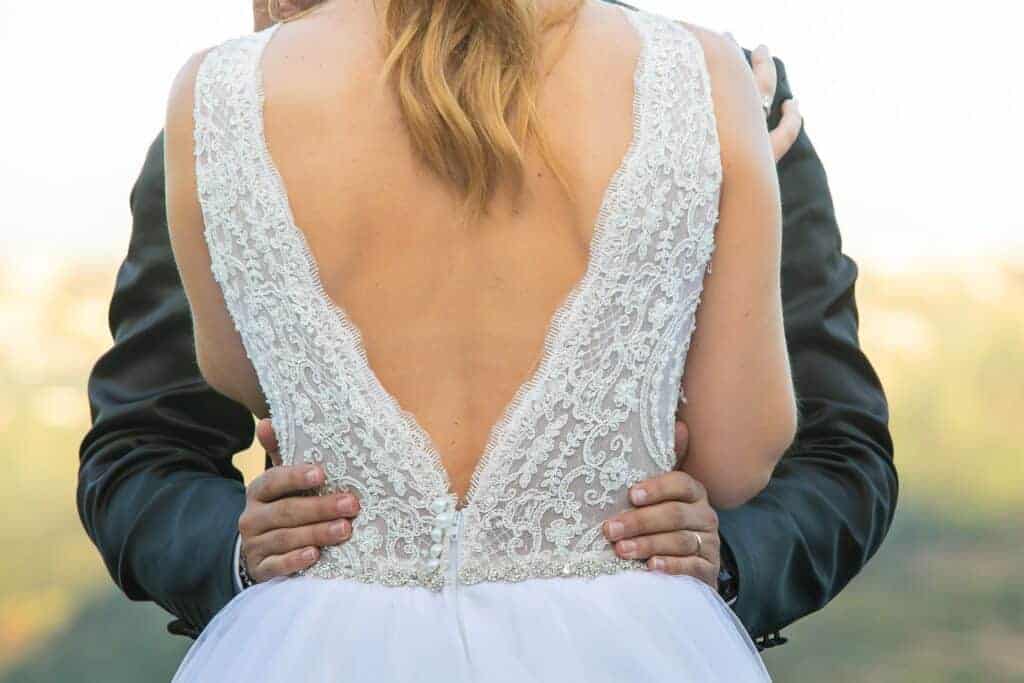 1. Ball gown with a lace bodice
Nothing proves event-ready other than a classic ball gown. For ages, it has been the go-to-option and we all can see why. The top is fitted to a snug design while the bottom flows out into a luxurious roomy skirt. This works perfectly for pear shape women who want to show off their distinct figure without doing the most.
Nevertheless, it is very forgiving for women without tight tummies. The hold just before the gown breaks out into an umbrella-like silhouette is ideal in creating a shapely illusion. Think of a lacy addition to the neck or sleeves and you're instantly upgraded to an evening-worthy look.
2. Vintage Long Sleeve plus maxi dress gown
Maxi dresses are flattering on almost every shape. If you could do with a little more help structure wise then a maxi with an empire waist is the perfect selection. This particular black piece will have you turning heads through the night. As you know, solid tones such as black have a slimming effect so you are off to a great start with this choice.
The long sleeves give you ample coverage if you don't want to show your arms, but the neck detail is far from ordinary. The little neck bowtie effect adds a stylish element which is further amplified by the keyhole cut. Very minimalistic yet elegant!
3. Plus size vintage high low party dress
Usually, formal dress codes demand full-length gowns that flow all the way down but if this doesn't tickle your fancy, here is a great substitute. Think of a high low instead. It doesn't automatically throw you off theme and you get the chance to show off those amazing legs! To pull off this look, have a train that reaches further below as opposed to mid-length.
This opulent burgundy dress brings the warmth of colorful tones, different from the usual black and blue shades. It is idyllic for girls who like to have a touch of bold in their outfits. Not to mention the off-shoulder sleeves which are currently a trendy look on high-class events. Pair this with a cute strappy sandal and you're looking like a million bucks!
4. Classic Handkerchief dress
For dressers with a keen eye for fashion, a belted handkerchief dress could be the ultimate gown. Right from the irregular hem cuts, the gown speaks playful and fun. Its length also shows a decent amount of skin without coming off as a cocktail party dress. Plus, the outfit offers all the needed room to dance the night away. If you plan on being highly mobile during your evening occasion, a handkerchief gown is very functional.
Get one with a built-in belt for extra hold up like this one from Dia & Co.
5. A beaded illusion dress
I am a huge fan of this intricately beaded dress from Jessica London and here is why. Remember the lush details we talked about? This gown is the total package. From the color, three-quarter sleeves, and V neckline, there is so much to work with. With such a dress, you don't need a ton of jewelry because it is a statement piece itself. Only a touch of makeup and the right pair is enough to steal the limelight.
To add on, it has a sheath form that is fitted. Sheath dresses are straight cut and nipped at the waistline to create a much proportionate effect. Plus size women especially come off graceful with such frames. This is the kind of dress you rock to an evening soiree.
6. Sequin dress with bell sleeves
Bring femininity with full force by rocking a bell sleeve dress embellished with sequin details. Anything with an extra sleeve is bound to be a show stopper. You can opt to go for the subtle flutter sleeves, cape sleeves, or play up the drama with a full-on poof sleeve. This tiny detail is ultimately a game-changer, and it is no different with bell sleeves. Throw on this gorgeous gown and get ready to light up the evening!
7. Sexy V neck off the shoulder fishtail maxi
On mights when you want to turn up the heat, look no further than the mermaid gown. It takes to a fit and flare form, hugging your curves in all the right places. Its structure works well with curvier ladies and as such makes a great pick for plus size women. Bring on your corset shapewear and you'll have the much-loved hourglass figure going on.
This particular pick from Amazon has the sleeves cascading lower and plunges into a deep V neck. The back equally takes to a semi-open design that will have your back flirtingly exposed. As I said, it takes a bold attitude and sky-high confidence to pull off this look, but it sure is worth the try!
8. Flapper mermaid formal gown with long gloves
This does not stray too far away from the fishtail ensemble except for the glove décor. Yes! It comes with silk gloves! Nothing is more retro than a gown paired with matching gloves. It is the perfect combo for very luxe events- the kind with a premium guest list. You could decide to throw on a classy hat to take the look a notch higher but even without one, you are picture-perfect.
9. Lace bolero jacket dress
I love a jacket dress set because it packs separate items to keep you warm through the night. Say goodbye to awkward shawls and cover-ups that end up watering down the main outfit. With this pair, you are set to brave even the coldest of nights without sacrificing style. Furthermore, the bolero fabric is light enough not to leave you sweating relentlessly.
I find this a good pick for middle-aged women and older. If you are a mother to a bride or groom, get a hold of this unique pair that comes with some side rushing and a moderate slit!
10. A short sleeve floral dress with pockets
Floral designs will never go out of style regardless of the occasion. Whether you are planning for a party night or a gala, florals seem to blend in effortlessly, particularly during the summer. Catch this pair with a scoop neck and raglan sleeves from Amazon and rock your event with a bang! We all love a functional gown so the pockets are a real catch.
Styling Tips
Jersey fabric gowns are extra comfy and gentle on the skin.
A gown with a middle slit hides your legs when standing and only reveals them when in motion.
Be sure to balance off your dress. A very high neck for instance is more appropriate with a sleeveless cut.
A floor-length gown with extra fabric allows you to get away with flat sandals.
Tiers, ruffles, and cutouts make great décor designs to any evening wear.
Final Thoughts
Exclusive occasions can be platforms to shine your personality through what you wear. Curvy girls too can be stunning with the right selection of evening gowns. Do not shrink away from being bold but show off your lovely figure and flaunt your curves. If body cons and sleeveless numbers are your style, then no one should stop you. The only rule is to look sophisticated and event worthy. Don't forget to check out our many other style & fashion articles.
Recent Content